Vendors

Asus
ASUSTeK Computer Incorporated is a multinational computer product manufacturer centered in Taiwan. Its product range includes motherboards, laptops, servers and mobile phones. The company also produces components for other manufacturers, including Apple Inc., Dell, and Hewlett-Packard.

Sometimes identified by its brand name Asus, the company is listed on both the London Stock Exchange (LSE: ASKD) and the Taiwan Stock Exchange (TWSE: 2357). For more information about ASUS, please click here

STI is the sole Value Added Distributor for ASUS in Pakistan. Join us to become part of the ASUS family.

Become a Partner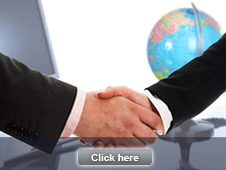 Messages

Message from the CEO

"Shingtech has a history of responsible business conduct. We strongly believe that real business success is not just about profits measured in numbers but also, as importantly, about how those numbers are achieved.
... read more


Messages

Message from the GM

"Over the years, we at Shingtech have successfully forged a remarkable reputation for our channel by establishing unrivalled quality, flexibility and reliability in all our product and value-added offerings.
... read more