About us

Executive Management


STI has a senior team of experienced channel professionals who have worked specifically in building channel for various top IT brands (Oracle, IBM Hardware, IBM Software, Microsoft, DELL, ASUS and View Sonic).

Further to that, STI has a seasoned business development and business operations team to quickly respond to business partner's queries.

This setup has resulted in an automated system where queries are answered on time while ensuring that the standard business practices are followed.



Become a Partner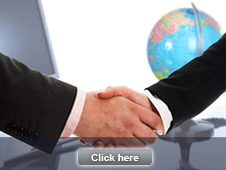 Messages

Message from the CEO

"Shingtech has a history of responsible business conduct. We strongly believe that real business success is not just about profits measured in numbers but also, as importantly, about how those numbers are achieved.
... read more


Messages

Message from the GM

"Over the years, we at Shingtech have successfully forged a remarkable reputation for our channel by establishing unrivalled quality, flexibility and reliability in all our product and value-added offerings.
... read more