About us

Training & POC Facility
STI plans to conduct corporate training for business partners and end-customers through in-house state of the art lab facility in all major cities of the country.


This lab will be equipped with state of the art high tech equipment including servers, storage and network products. This facility will be leveraged as an astounding learning platform for business partners for the objective of sales and technical enablement.


Further to that, this state of the art technology centre (under construction) will facilitate business partners in their Proof of concept initiatives and hosting technical discussion forums.



Become a Partner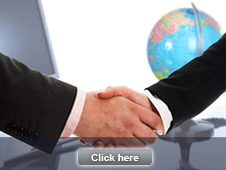 Messages

Message from the CEO

"Shingtech has a history of responsible business conduct. We strongly believe that real business success is not just about profits measured in numbers but also, as importantly, about how those numbers are achieved.
... read more


Messages

Message from the GM

"Over the years, we at Shingtech have successfully forged a remarkable reputation for our channel by establishing unrivalled quality, flexibility and reliability in all our product and value-added offerings.
... read more